Black Lives Matter – An Insidious Legacy of Indoctrination – Expose'
by Dr. Steven Clark Bradley PhD | Contributor | Eternal Affairs Media
It is obvious that, at the very core, of the racially-based, politically charged organization called, 'Black Lives Matter', is the fundamental belief that police officers, whether white or black, wake up every morning thinking, about what black person they would have the opportunity of shooting. Yet, the truth is, it should be understood that since it is now fundamentally white people, and many of them wearing blue police uniforms, who are the easiest ones to hate because they are the most visible image of authority.
It needs to be said, now, that White Lives Matter, since bullets are now invading white men and women bodies instead of black ones. In 2019, nineteen white police officers were killed by black rioters and nine black officers were murdered. There is no doubt that the United States of America is under attack, and law enforcement, and the constitution, are under attack, by the terrorist organization known as Black Lives Matter.
What Logical Questions Can Explain Black Lives Matter?
At the outset, it is necessary to pose a few logical queries to understand the purpose and foundation that underscores the movement called 'Black Lives Matter'.
Firstly, what does the name 'Black Lives Matter' really mean?
Does the name of this radical and often violent organization imply that only black people's lives matter?
Why do members of 'Black Lives Matter' get so furious whenever anyone counters their name and says that all lives matter?
Do they really believe that White or Asian lives or all other cultural or ethnic forms of life do not matter?
Is it the platform, of 'Black Lives Matter', that the lives of black and white men and women, in blue, do not matter?
Though nearly everyone would agree with black people wholeheartedly and immediately say that killing a black man or woman just because they are black is evil and inhuman. Then, why is it, and how could it be right for 'Black Lives Matter' adherents to believe that the killing of police and how can the slaying of those, whom they believe and determine to be White Supremacists be right?
Does not the name, 'Black Lives Matter' mean that those who are members, of the growing and increasingly powerful racially-based organization, mean that they, themselves, are Black Supremacists?
Why is Antifa considered to be a terrorist organization and 'Black Lives Matter', which has carried out as many heinous acts, is not?
Such questions are almost never posed to the public because they are politically incorrect to do so. Yet, our young people, of all races, are accepting the deadly and racially-charged hate policies of 'Black Lives Matter', and are even taught in our schools and universities that the goals of 'Black Lives Matter' are right and good for the future of America. Why are such groups allowed to indoctrinate our children and groups from religious-based organization not permitted to do so?
Black Lives Matter and 'Teach for America' Indoctrination of America's Students
It is easy to show the duplicity of the indoctrination of our children and how, anyone, other than black kids, are ostracized and made to regret their race, by groups, such as 'Black Lives Matter'. For example, two radical voices that are very active in protests that have turned exceedingly violent and who are voiced in schools that indoctrinate students are Brittany N. Packnett Cunningham and DeRay McKesson.
Brittany N. Packnett Cunningham is the former Executive Director, of 'Teach for America', St. louis, which is, in reality, the indoctrination arm of the 'Black Lives Matter' movement. 'Teach for America' recruits newly graduated teachers, who are inexperienced in teaching and who have already been indoctrinated, in high school and university, and are easily turned into megaphones for the radical, racial views that rips children's individual confidence to shreds. The neophyte teachers that are recruited by 'Teach for America' are nearly always immediately dispatched to work in the inner-city schools. Therefore, children are being injected with the rhetoric of hate, which will affect them, for the rest of their lives.
White School Children Are Ostracized as Evil Because of 'White Privilege'
It was said that, by having white children attend black, inner-city schools, black children would develop better study skills, better grades and more success would result. In fact, the opposite was true because of the indoctrination process of making white children feel guilty for what they are told is their fault because of White Privilege that has caused the terrible lives of black children. All people, who live in America, are privileged to live in a free and prosperous nation. Having the right to become what you want, to be who you want and to choose what kind of life you want is nothing less than a true privilege for anyone, regardless of whatever color your skin may be.
The Expanding Influence of Black Lives Matter
Packnett-Cunningham is a Black American activist and important leader, in the Black Lives Matter movement. She was also appointed by Barack Hussein Obama, as a member, of Obama's 21st Century Policing Task Force. This woman has a powerful activist voice, in local schools, across America, and she is a powerful voice, to America's children, concerning the importance of black lives and the belittling of the lives of people of different races.
DeRay McKesson is another important voice in the Black Lives Matter Movement. McKesson is an American civil rights activist, and, interestingly, again, a former school administrator. He has become one of the biggest and most important voices today, in the Black Lives Matter movement. He was one of the most violent voices, in the protests in Ferguson, Missouri, and in Baltimore, Maryland.
In 2015, Hillary Clinton told a group, of major Black Lives Matter activists, that they needed to change their approach to getting BLM better supported. The liberal former presidential candidate told them that they should change their focus from changing hearts to changing laws. After that meeting together, with the failed candidate, for US President, DeRay McKesson and Brittany Packnett-Cunningham founded the non-profit organization, known as Campaign Zero.
McKesson, a public school administrator, in Baltimore and former failed candidate for Mayor of Baltimore and Packnett-Cunningham, vice president of Teach for America, St. Louis and Black Lives Matter members, Johnetta Elzie and Samuel Sinyangwe, made their initial attempts to establish a platform, with the main purpose of establishing policies and laws to stop police violence. They developed a set of ten demands that partially followed President Obama's Task Force, 21st Century Policing, of which, Packnett-Cunningham is a former member.
The new non-profit group went further than Obama did, in their policy recommendations. Campaign Zero called for ending police ability to break windows; they wanted to ban quotas for vehicle moving violations and to end the Pentagon program giving police departments military hardware for policing. The group also began to lobby liberal politicians, in Congress, to approve their plans to develop new legislation and to put their ideas into law to have the enforcement that new laws would provide.
Black Lives Matters Calls for New Laws Restricting Public Safety
Campaign Zero stated, for the record, that if police departments and governments could institutionalize appropriate police reform, as they viewed it, Campaign Zero would provide an ambitious a practical guideline, which included the defunding of police departments and, eventually, the abolishing of police, which would give Black Lives Matter the status law keepers, in the major cities across America. Is it not interesting that those desired laws are exactly what Black Live Maters groups are now calling for in cities where riots have destroyed the peace?
Furthermore, and unbelievably, Packnett-Cunningham stated that they are not anti-police and that they are totally anti-violence, without question. As members of Black Lives Matter, it is hard to rationalize the organization's extremely violent action and to sell the idea that Campaign Zero is not violent, when both organizations are run by the same people. So, it is easy to see that BLM is highly active, in educational indoctrination and violently active, socially, to change laws that would allow crime to flourish. It is clear, both areas of society would feed off of the other. As a result of BLM's two-pronged approach, the organization declared that Black Lives Matter is no longer, merely, a hashtag.
BLM proclaims that they benignly only want to make sure that they educate the public, about the deaths of innocent black people, at the hands of police. Of course, we all know this has happened, but it also must be pointed out that many of the blacks and whites, who have been killed by police, were actually trying to kill police as well. There is no innocence for those, who are robbing our children's innocence, from them.
Liberal Organizations Funneling money to Black Lives Matter
Today, because of political correctness, many well-known and liberal names and organizations are funneling large amounts of funds to BLM. The Ford Foundation and Borealis Philanthropy have donated over one hundred million dollars to the Black Lives Matter movement. Likewise, the Open Society Institute, owned and directed, by George Soros, has given BLM six-hundred thousand dollars.
The Actual Goals of Black Lives Matter
The actual schema, behind the 'Black Lives Matter' movement is really not hidden at all, from public scrutiny. BLM does not seem to be the least bit ashamed of their goals or the slightest bit afraid to proclaim their aims. It is, in fact, the nation's liberal society and schools that have no qualms about letting this burgeoning terrorist organization grow, without hindrance or limits, to what amounts to as a Marxist revolution against white American students, law enforcement and the very government of the United States of America.
The Insidious Nature of Black Lives Matter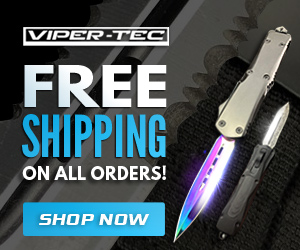 Please use the buttons below to TWEET & SHARE this post ... and leave your thoughts & feelings in the COMMENT SECTION by scrolling down ...